Screenshots of the recognition Chad Wonder has received for his magic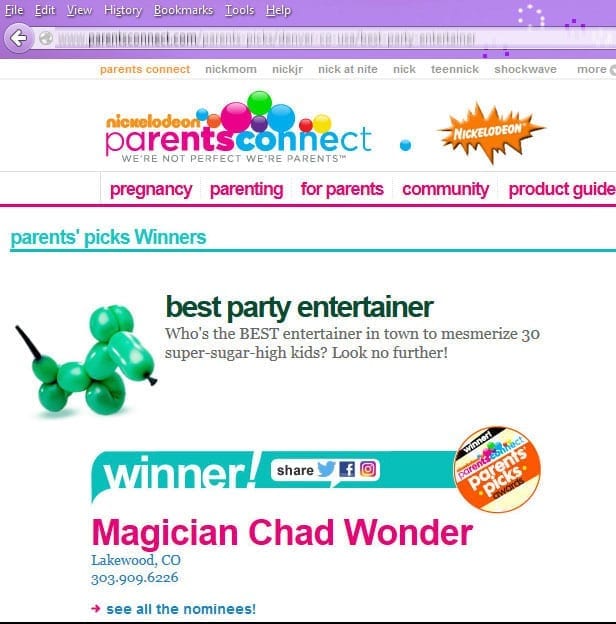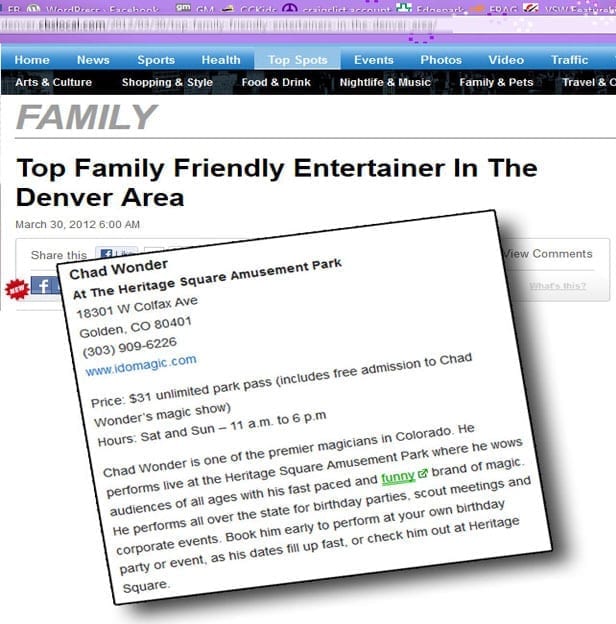 Award winning magic makes every event better, If you're looking for the best magic show, then Chad Wonder has been recognized as the best. Not only has he won a coveted award from Nickelodeon and been recognized by CBS Denver, he was recently recognized by his Denver area magic club as the 1st place winner of their friendly competition.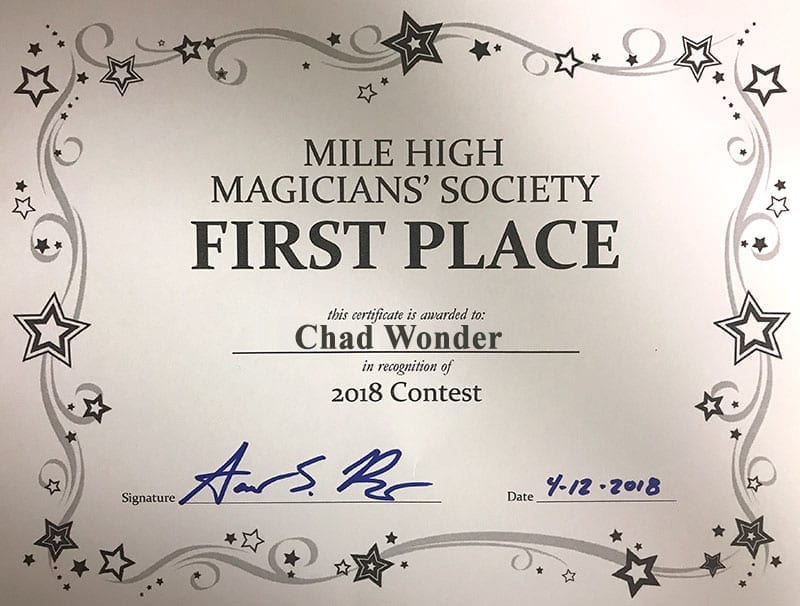 "Awards" given by parents…
I booked Chad on a whim, because my daughter really enjoys magic. He FAR exceeded my expectations. The kids did not want the show to end, and they even invited him to have cake with them (he really won over a tough group of ten year olds). Chad is an amazing magician, and understands his audience and tailors his show and jokes to the crowd before him. I cannot say enough kind things about him…
I was hesitant to hire a magician. You see birthday magicians on TV shows that are cheesy and lame. I saw that you had presented award winning magic as Nickelodeon's Entertainer of the Year so I gave it a shot. I am soooo glad I did. You are amazing! You had the kids enthralled and numerous parents told me it was the best birthday party they've been to. My son is the big cheese in his class because of your show.
My sons' birthdays are a day apart and they enjoy celebrating together. I was a little concerned how Chad would handle 30 plus spazzy 7 and 9 year olds. But he had them literally captivated with his magic and totally funny quips (what 7-9 year old can resist bodily humor). Chad had the whole room joyfully engaged the entire party. Everyone loved the show, from the giggling adults  to guffawing kids. Truly a memorable magical performance. Bravo!