Call or Text me at 303-909-6226 – It's always better to get to know me!
Mind Jabs Comedy Mentalism and Mind Reading Magic Show
Prepare to laugh as at my hilarious comedy mind reading show. We'll learn peoples most "intimate secrets" and enjoy the show as I bring predictions to life like never before. It's all about the funny me and my comedy mind reading show Mind Jabs delivers!
Folks love to spend an evening laughing and having a great time and I makes it amazing and fun. Why wait? Take your guests on a crazy journey through the inner space of their mind and the minds of others. If youwant exciting, interactive and mesmerizing entertainment for your next event. Hire an experienced entertainer and ensure the positive results I promise await.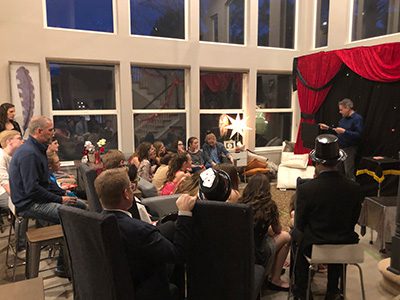 Mind Jabs
Pricing as low as
Tuned to your group

Great for almost any event

My most popular show
Trade Show Magic Business Builder Interactive
Bringing Magic To Your Trade Shows
Unless it was something spectacular, it's pretty unlikely you'll remember everything you saw at your last trade show. For most folks, walking row after row of products and services turns into a blur once you get back to the hotel  room. Vendors spend tens of thousands of dollars to be there and grab your attention and have simply melted into an amalgamation.
Make your booth exceed expectations. You have a professional looking booth, it's staffed with knowledgeable salespeople, you have plenty of sales materials to hand out and share and possibly a marketing toy the attendees will take home as a reminder of their visit. Is that enough? Sure, if you want to be like everyone else at your event. If you want to increase your qualified leads, you need to get serious about what your booth does, not how it looks. Creating a unique, one-of-a-kind experience for your clientele and guests insures a memorable experience and a harvest of qualified leads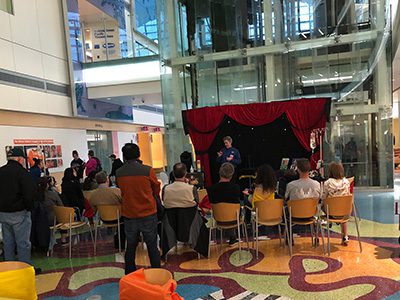 Business Builder
as low as
6 hour minimum + travel

Increase booth and product interest 

Everything customized to your brand image.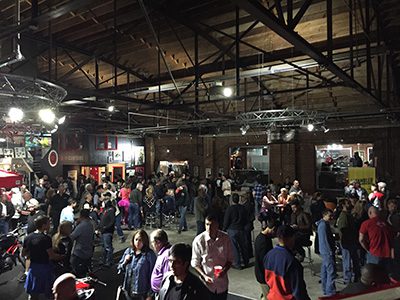 Close Up Walk Around Magic
Up close and personal magic where I stand face to face or travel from table to table and perform the impossible. My unique and funny magic, sprinkled with clean sarcasm as requested, fits most any event. I visit with everyone and make the night magical aware that not everyone likes to participate and never pressuring anyone to do so.
 Strolling magic is great, it's flexible and allows you to present entertainment in virtually any situation. It's also entertainment for guests who may not enjoy a DJ or other options at a large event. You'll hear laughter and gasps of astonishment as I engage and entertain on a personal level.
Traditional venues include corporate banquets, wedding receptions, VIP and hospitality suites and holiday parties.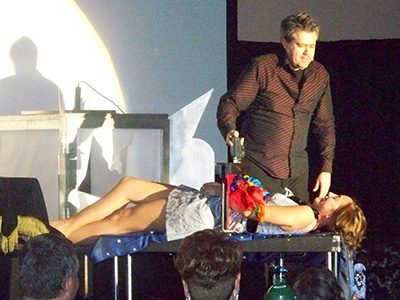 Comedy Magic Devious Danger Show
You'll only need the edge of your seat as 3 out of 4 staple guns are held to my forehead and "fired," hopefully leaving my face intact.
Easily the most hilarious dangerous magic shows you'll ever see. Funny enough to laugh out loud but tense enough to keep you on your toes. A magic show with lots of drama including sawing an audience member in half. A daring game of chicken with broken beer bottles. With a dramatic conclusion when a paintball is shot at my face and if everything goes well, I'll catch it in my teeth.
This show is wholly different than what many magicians offer and a mix between entertainment and "danger" you often see in Las Vegas or on TV with shows like America's Got Talent. If you want something that's truly different, pick this comically dangerous show.
Walk Around Magic
As low as
90-minute minimum

Great for any event especially cocktail hour

Great warm up or down after one of my other shows.
Devious Danger
Shows as low as
Daring and Scary

Perfect for edgy crowds

Can be 100% comedy to 100% serious, you pick!
The Epic Magic Stage Show
If you want a mix of magic and a show that'll feature a little bit of everything great about magic, The Epic Show is a comedy take on a Las Vegas strip show.
The best part is you decide how the show goes, it can be a fantastic show with staged illusions and my gifted right-hand girl helping me on stage or, an amazing show just big enough to play for a large audience with smaller illusions that use your guests (who can be pre-picked so nobody is caught off guard and taken on stage).
My Epic show is a fully customizable show built just for you and your guests. It's created from a curated list of magic I've crafted specifically to be woven together into a show that fits your theme, the mood of your event or audience, the level of drama or comedy you'd like to see, and more. You can be as hands-on and help choose the magic or just share your insights and trust that I'll create exactly what you'll love.
Epic Show
Pricing Starts at
Fully customized

Great for large events

Can be booked for ticketed events with no additional charge.

Make your next event or Celebration Magical. From Holiday Dinner Magic, to Company Picnic Magic, Close Up Magic for your Friendsgiving or Family Reunion. From Small family events to large corporate needs, you'll love my amazing magic.
Join the likes of Coca-Cola, Google, Pepsi, Qdoba, The Denver Broncos, Ducati and more…