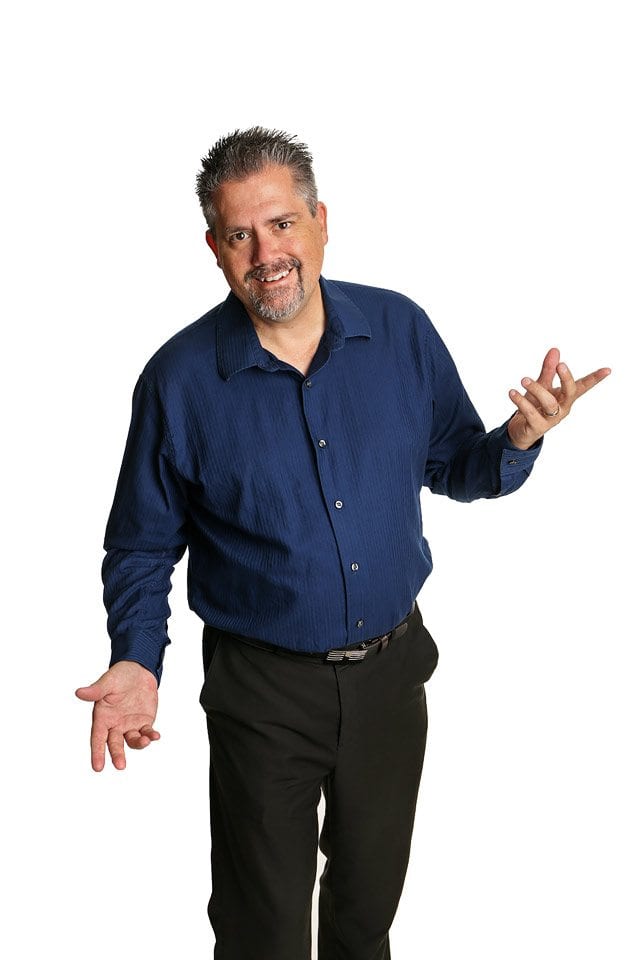 "Golden Years" a show for the seasoned citizen
Senior Centers, Churches, Community Centers, Assisted Living Facilities, Skilled Nursing Facilities, Independent Living Communities, senior retreats and centers all love magic and entertainment that speaks to the experienced generation. Since you're the person responsible for making sure a busy facilities schedule offers the best of the best, then read on…
I perform dozens of family friendly magic shows every year as well. My "Golden Years" show is like magical therapy that celebrates our Golden Years (born in 1966 I'm almost golden myself). It's a dynamic 45 minute magic event combining comedy, audience interaction and much more. Every detail is designed specifically for seniors. The show begins with music and a quick series of color changing rings and a cane appearing from nowhere. The magic is so topical I do a fun trick using 45rpm records!
The magic is big and colorful and for those that might struggle seeing small props.
I wear a mic so everyone can hear.
I use music from the 60's and 70's, the kind we all love!
I set up a huge Vaudeville like backdrop converting any community room into a fantastic stage.
If necessary, my state of the art LED portable lighting system keeps the stage bright and cheery.
I use residents as assistants.
The jokes are funny for all ages.
No detail is left unattended. Call me today for my very special 45 minute weekday magic show.
Over 45-minutes of visual magic.

Music and more.
Weekend Magic
Saturday or Sunday
Over 45-minutes of visual magic

Music and more.